Best Deals of the Day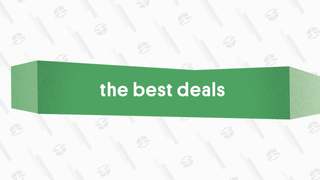 Best Deals of the Day
The best deals from around the web, updated daily.
A bulk deal on hand sanitizer (both scented and non-scented), a pre-order deal on Far Cry 6, an Anker Roav dual dash cam, a Marc Jacobs crossbody bag sale,a matcha green tea face wash, a UV CleanPro phone cleaner, and a Nordstrom Rack home sale lead Thursday's best deals.
Bookmark Kinja Deals and follow us on Twitter to never miss a deal!
G/O Media may get a commission
The Ryzen 7 3700X is one of the best pound-for-pound processors you can buy today and will handle any gaming needs just fine, but content creators and anyone else executing CPU-intensive tasks will want to consider the Ryzen 9 3900X, which falls to $390 at Amazon, a decent discount already that gets even better when you realize it comes with a free voucher for Assassin's Creed: Valhalla.
Featuring 12 cores and 24 threads, this 105W TDP chip can reach up to 4.6GHz boost, and thanks to its 7nm die process, there's more than enough room for overclocking (which you can do out of the box). It ships with the Wraith Prism RGB cooler, which you may want to upgrade if you're applying an OC, but if you're going stock, take it from someone who's using that setup: You may never need to. Add at least 16GB of 3200MHz or higher DDR4 RAM for the best results.
---
If you've been looking for an Elgato Cam Link, Best Buy had it back in stock for $130, which is its usual going price, but it's been hard to find outside the few price gougers still hoarding stock. Sadly, that stock dried up the moment we hit publish on this story!
The Elgato Cam Link is an easy plug-and-play capture solution designed for content creators such as YouTubers and Twitch streamers, allowing them to capture clean 4K footage from any compatible camera with HDMI-out capabilities.
That's a bit too much for Zoom calls, though. What if you just want to use that old DSLR or GoPro you have laying around as a webcam? Cheap capture cards like this Kaimeng model on sale for $25 will do the same thing. Most business conferencing apps cap out at 1080p, so if that's all you're doing, you don't need all the bells and whistles the Elgato comes with.
---
Alexa, where can I get up to 25% off an Echo Dot smart speaker?
*Extreme Alexa voice* (っ◔◡◔)っ ♥ Right here on Kinja Deals ♥
---
Whatever your thoughts on The Mandalorian or Disney+ or the fact "The Child" (if you call him that, you're a cop) was transparently designed as a cash grab, I think we can all agree it fucking works. Baby Yoda is precious and we all want to pinch his cheeks and tell him he's a good boy. Even if you hate Baby Yoda, you secretly love him. And that's okay. Wear the shame on your phone and wear it with pride. The Baby Yoda PopSocket is $5 off at Amazon. You won't regret waking up every morning to his adorable lil' bug eyes on your nightstand.
---
I don't know about you guys, but I often forget to plug in my (somewhat ancient) iPhone 8 Plus almost every other night, despite the cord being right on my nightstand. I'm sure there are a couple of folks who do the same thing, and I'm here to tell you we don't have to suffer anymore. The white Anker Powerwave charging stand is down to $18, with the code ANKERWT24, while the black version is currently $19 without a code.
You can charge both iPhones and Androids at a pretty good speed. The best part is that you don't have to take off your phone case to get a good charge—It can deliver power with cases up to 5mm thick, so don't worry about your phone mysteriously falling and breaking its back on the cold, hard floor. I'd grab it before it is gone!
---
Maybe you've got some ideas for a little short film you wanna make, or maybe you just wanna get some action shots while you're venturing into the outdoors. Your phone probably has a pretty great camera, but if you're just holding it in your hands, you might end up with pretty shaky footage. A gimbal can fix that by keeping your phone stable as you move around, so even if your hands are a bit wobbly, your shots will still come out crisp. They're not cheap, but discounts help.
Right now, the DJI Osmo Pocket, which will work with your iPhone or most Android phones, is down from $400 to $249, so if you've got a bit of extra cash, your next home movie will look a little better for it. It also has a standalone camera, in case you forgot your phone at home, or just don't have access to one.
---
Is your tech family neatly divided between Apple and, well, everything else? AUKEY's 15W Slimline power bank—now $28 ($12 off) with exclusive promo code KINJAY14 for one day only—packs 20,000mAh of extra standby power for iPhones, iPads, Android smartphones, Nintendo Switches, true wireless headphones, and anything else that needs USB charging. That's because there are three USB-A ports with supporting Qualcomm Quick Charge 3.0 and a USB-C port with all packed into the same slim slab.
This article was originally published by Quentyn Kennemer on 5/8/2020 and updated by Quentyn Kennemer with new information on 7/15/2020.
---
So, with everything going on right now, maybe buying a new gaming PC, or the parts to build your own, isn't the smartest purchase. That said, if you've got an old one lying around that you've been using to stay in touch with friends over a few rounds of Overwatch (is this still a relevant reference?) or as your work-from-home computer, it might start feeling a little slow.
While there are a few ways to speed up your computer (switch from a HDD to an SSD, get a new processor) a quick swap for more RAM can do the trick, too. It can get pretty pricey, but right now you can get 32GB of RAM from Corsair (it's two sticks of 16GB RAM), for $141 when you use the promo code FNTSTECH98. You'll need to make sure your motherboard can support it, but just do some research there and you should be fine.
---
For years now, our readers and staff alike have praised Anker's low-cost, high-value tech accessories for putting the bigger brands to shame in terms of pricing. Despite coming in at less than half the price of a pair of standard AirPods—you know, the non-pro kind without the waterproof/sweatproof functionality and active noise cancellation—the Soundcore Life P2 true wireless earbuds deliver high-quality sound by way of their graphene drivers, an IPX7 waterproof rating, and dual mics in each bud for crystal clear phone calls.
If the prohibitive asking price has you on the fence about AirPods, now 25% off, the Anker Soundcore Life P2 are equipped with "Push and Go" technology, similar to Apple's H1 chip insofar as it trades the device pairing headache of Bluetooth for an effortless connection.
---
Charge multiple devices at one time with this Anker Powerport 4 Charger. It's only $21 (the white version only), and has PowerIQ and voltage boost technology to charge up to 8 amps total, which is 2.4 amps per USB port. Grab it before it's gone!
---
Shopping for a new TV might be one of the least enjoyable shopping experiences imaginable. There's too many options with unclear specs, lots of brands to choose from, and you'll never really know if you'll be happy with it until you take it home and give it a shot. Then, there's the cost of the dang things. There's certainly affordable models out there, and some are pretty good, but most feel like a passable experience more than an enjoyable one. For casual watching and binging a few Netflix shows, that's fine, but maybe you'll want crisper pixels for your home theater. LG's 4K OLED tv's aren't cheap, but they produce excellent images without cluttering up your room's aesthetic. Typically $2,800, LG's OLED65CXPUA CX 65″ 4K OLED TV is down to $2,200 today on Newegg, saving you $600 while giving you some of the best image quality you can get.
A quick note, though: since this is a smart tv, you'll have the option to connect your TV to your network for updates, as well as streaming. If you're concerned about your privacy, that's not a great idea. Consumer Reports has a great piece on how to turn off some of these tracking features, but if you want to be certain your viewing habits aren't being tracked by prying eyes, the best thing to do is never connect your TV to your network. If your router's nearby, you can always connect your TV directly to it and unplug once you've updated your TV, but it's best to keep it disconnected outside of updates.
Real quick: Go pre-order Far Cry 6 at Amazon. The standard edition is $10 off, and you won't be charged until your order ship! Plus, Amazon guarantees same-day delivery and promises to adjust your total automatically should the price drop any further.
Copies are available for both PlayStation 4 and Xbox One.
---
If you already have antivirus, you don't really need this deal on Norton 360 for Gamers. However, if you do need antivirus, this $35 year-long subscription is a great bargain for any user still roaming the murky digital streets unprotected. Amazon has it going that cheap for today only.
Usable on up to three devices, Norton 360 offers protections against virus, busts DDoS doxing attempts with the help of a VPN, monitors the dark web to ensure your information hasn't leaked anywhere, and it even alerts you if it detects someone attempting to access your webcam.
---
It's not enough to have gotten Scorbunny as your starter, use it to demolish the entirety of Pokemon Sword and Shield's NPC population, and then proceed to spam it in raid battles because it now has the coolest G-Max form and hidden ability in the lands.
And walking around with your Cinderace at the Isle of Armor is cool and all, but you can't bring your bunny obsession full circle until the little fiery furball is staring you dead in the face every time you play your Nintendo Switch. Let it accompany you on all your Switch adventures with this specially designed PowerA controller, which is only $32 when using exclusive discount code 20POWERA20 at Amazon.
Wireless freedom using Bluetooth 5.1
Features motion controls and mappable advanced gaming Buttons
Leds for player number, button mapping, and low battery warning
Includes two AA batteries for up to 30 hours of gameplay
Officially Licensed by Nintendo and the Pokemon company International with a two-year warranty
Grab one here!
P.S.: Though not as sweet as deal, you can also grab Sobble and Grookey for $40 using the same code! That's 20POWERA20. 20POWERA20. 20POWERA20.
---
You're not a serious gamer until you have LED lights bleeding out of your ears, and with HyperX's Alloy Origins Core mechanical keyboard, your illustrious career will come out of the starting gates strong. Normally $90, Amazon is knocking $20 off its price, and shipping is included for Prime members.
The keyboard features HyperX's Red Linear mechanical switches, aircraft-grade aluminum construction, per-key lighting (customizable with the PC app), and more. The Core version drops the ten-key number pad for a more sleek form factor, so only order one if you decide that's the right trade-off for you.
This deal was originally published by Quentyn Kennemer on 5/12/2020 and updated with new information on 7/15/2020.
---
Contrary to popular belief, there ARE advantages to buying a pre-built gaming PC, especially if you're as lazy as I am. As I divulged in a confessional and admittedly manic how-to post back in April, I've personally retired my custom-built gaming PC in favor of the now-defunct MSI Trident X Plus. If you, like me, are experiencing console hype cycle fatigue, Newegg's FanasTech sale is a great place to start your search for the ultimate gaming PC, complete with a warranty on the whole system as opposed to individual parts.
You can, for instance, cop the Intel Core i7-9750H and RTX 2080-equipped MSI GS75 Stealth laptop for $2,299, down $600. Shop gaming desktops and gaming laptops alike in this massive sitewide sale. And while you're at it, our own Jordan McMahon has rounded up the best deals outside of gaming from the FantasTech sale as a whole.
---
I'm a big fan of these Mega Construx sets. They are meticulously designed and often very cute. If you're a collector building your Pokémon arsenal a good deal on these sets is key. Take 33% off this dark and electric pocket monster pairing right now.
This set gives you dark/water type Greninja, of Detective Pikachu fame, and Electabuzz the evolution of Elekid and obviously an electric type battler. Each has articulated limbs and launchers. This means you can display them in an epic fighting pose on any shelf. These sets can actually run pretty expensive depending on size and exclusivity so saving $10 is really nice for any aspiring trainer be they young or nostalgic.
Prime members enjoy free two-day shipping.
---
My life since the quarantine began has basically been split into three parts:
1. Writing deals for y'all here
2. Futilely flailing around on my computer trying and failing to write anything else
3. Giving up and logging into Final Fantasy XIV
Like most MMOs during this time, FFXIV is a great escape from gestures around vaguely, and now you can join me in Eorzea for cheap. Amazon has the complete version of Final Fantasy XIV on PS4 for just $38.
Now, right now, you can download the base game off PSN completely free (until tomorrow, that is), but then you'll be missing out on the game's three expansions, which many would argue are better than the base game… and it's not a physical copy. Besides, if you're going to get into an MMO right now, might as well go all the way, right?
This deal was originally published by Elizabeth Henges on 5/25/2020 and updated by Quentyn Kennemer with new information on 7/14/2020.
As I expressed in an earlier Co-op, I'm on the prowl for my first cordless vacuum. So while I can't vouch for the Dyson V7 Origin myself, hearsay suggests it's one of the better options out there (let me know what you think in the comments), and Dyson generally makes high-quality products which makes this deal hard to ignore: Newegg is selling the Dyson V7 Origin Cordless Vacuum, down 50% from MSRP.
In reality, this vacuum hasn't been $400 in a while, if ever. On Amazon, where it currently sits at $290, the list price is $400. Still, you're saving $90 over Amazon, where the lowest it's been is $230. With a 0.14-gallon bin and 75% more brush bar power than its predecessor, the Dyson V6, you'll get the capacity and the performance of some proper corded vacuums without any of the limitations. Better still, the head is interchangeable, so it can double as a car vac or traditional hand vac if need be.
This deal was originally published by Gabe Carey on 6/10/2020 and updated by Jordan McMahon with new information on 7/16/2020.
---
Nordstrom Rack is coming through with a dope home sale where most items are 25% off their original list price. Luckily, I sifted through to give you an overview of the best deals that are going on right now. Let's get to it:
---
Oh, the joys of owning a larger vehicle. Not only does it cost more for parking in just about every city I've ever been to, but the jump starters, too, come at a premium. On the bright side, they occasionally go on sale for 40% off, as is the case with the Gooloo jumper pictured here.
This 1500A jump starter—which can breathe new life into your SUV, pickup truck, tractor, and even yacht—normally costs $80. Compared to the $60-$70 price tag on a lot of the 800A models geared toward more compact cars (the 1500A Gooloo supports up to 8-liter gas and 6-liter diesel engines), that's a steep luxury tax for owners of bigger wheels.
Net yourself a high-end jump starter for the entry-level cost of $49 by clipping the coupon featured here and entering the promo code 5AS6L4JQ at checkout. You'll never have to worry about your truck or phone dying again, thanks to its built-in 15,000mAh power bank functionality.
This deal was originally published by Gabe Carey in March 2020 and updated by Quentyn Kennemer with new information on 7/16/2020.
---
A few of these have turned up on the site and I've even tested one or two, this one is a fan favorite of SideDeal. These sanitizers can sterilize basically anything you can fit in it them and I've just started adding my face mask. Take 80% off this UV CleanPro for the next sixteen-hours.
If you've never seen or used a sanitizer like this it's all pretty user friendly. Do you remember the five-second rule as a kid? Well, this CleanPro is governed by the five-minute rule. Yup, in just five minutes your items will be almost 100% free of gross microorganisms. It fits pretty much all phones and as for the wireless charger, all I have to say is don't be in a rush. These pads tend to take a bit to get any reasonable amount of power to your cell. That being said, I absolutely recommend using the aromatherapy function. Sometimes these sanitizers can leave your stuff smelling slightly zapped. ::insert shrug emoji:: But anything you can think of will get all-around disinfection in this little pod. Earbuds, toothbrushes, watches, keys, glasses, and jewelry are all ready to be germ-free and keep you safer in a newer cleaner world.
If you've read a few of our pieces on SideDeal before and you like what you've seen they offer a $5 monthly fee to get free shipping on all of your orders no matter how many. Otherwise, it's a flat rate of $8.
---
If you still can't get your hands on some much-needed sanitizer, it's time to stock up. Meh has Bellapierre hand sanitizer in packs of 12 and 24 for $24 and $34, respectively. That's a lot of hand sanitizer, but if you're living in the viral mosh pit formally known as America, you'll need it. These 10oz bottles are filled with 72% alcohol for the active germ-killing agent, plus vitamin E and aloe to soothe your paws.
---
Perfect for Uber drivers or your own amateur episode of Carpool Karaoke, the Roav DashCam Duo by Anker is now just $90 at Amazon, a 31% discount. This two-way camera has strong night time performance and records both the front of the road and the cockpit of your car.
It has all the bells and whistles, including built-in GPS for tracking your trips, collision detection with a 30-second total buffer, and parking mode, which snaps a quick recording anytime something comes within view of the 1080p wide-angle cameras.
---
We could all use a little T.L.C. right now and if you can save some money while doing so all the better. This wireless percussion massager is currently on sale for $59. That's over half off its original price so no additional headaches about money.
This massager has three pressure settings and can make it will feel just like a professional spa appointment. There are also three interchangeable attachments depending on your needs. Flathead, foot sole, and spinal each have specific targets. But even basic rounded massager head on its own sounds divine as it helps break up tension or knots. I know some backs that could surely use that. You get about two hours of relaxation between charges.
If you've read a few of our pieces on MorningSave before and you like what you've seen they offer a $5 monthly fee to get free shipping on all of your orders no matter how many. Otherwise, it's a flat rate of $8.
---
Do a quick site search and you'll find I've covered Dash exhaustively on this website, mainly because anyone that knows me knows how constrained my living situation is, especially in terms of kitchen space, and Dash is one of the few sources for decent (and affordable) compact kitchenware. As part of Amazon's daily Gold Box deals, the company is running a sale on FULL-SIZE equipment like their air fryers, toaster ovens, blenders, and electric griddles, all of which are around 20% off if not a little more.
If you, like me, don't have the space for these utilities, I've curated a handy list of mini appliances you can grab instead. Some, you'll notice, are even discounted in this sale. Comb through Dash's full selection in an array of classic colors, from baby blue to fiery red, on their dedicated Amazon deals page—you never know what'll tempt your taste buds.
---
You may have seen Atlas Coffee Club on Forbes, USA Today, Food & Wine, and even CNN, but for the uninitiated, this subscription-based coffee service is giving Kinja Deals readers a free sample of their offerings using the promo code KINJACOFFEE. For $9 every 4 weeks or 2 weeks, you can look forward to half a bag of coffee on your doorstep from a different country around the world each time. $5 extra will grant you a full bag, making it the better value option.
With more than 50 countries now producing coffee—including Brazil, Ethiopia, Costa Rica, and Peru—you'll have plenty opportunity to refine your taste and sample a bunch of globally curated grounds, or whole beans if you prefer to grind your own. Travel the world from the safety of your own home, in coffee form. In a time when sitting on a passenger plane puts yourself and others at risk, consider this a safer alternative to an international expedition.
---
If you've been one of the more motivated quarantine people and overhauled your diet and exercise plan or if you long to do so still, this is a deal for you. This blender bundle from Blentec could be just the thing you need to jump-start a whole new routine. Take $276 off today and grab the Total Blender with a full bag of Blendfresh power. You'll also get free shipping with the code KINJAFS and a coupon for 20% off of anything at blendfresh.com.
This ten-speed durable and beautifully designed blender is easy to use and clean. There are preprogrammed buttons to help with smoothies, batters, soups, juices, and crushing ice. But it's not all healthy fun and games, treat yourself a little to that ice cream setting too. Blendtec is a quality product and will have no problem pulverizing fruits and veggies for whole juices. The jar is BPA-free and clearly marked to aid in getting the right measurements no matter what you're mixing. You'll get twenty servings out of that Blendfresh powder bag and if you love it your coupon for their website is good until the end of the year. MorningSave is the only place that you will find this bundle.
At checkout select the regular $8 flat shipping rate then click for a 'Coupon Code.' Now put in the KINJAFS to take off the shipped price. This coupon code will expire next Wednesday.
---
Everyone loves a two in one deal. Multifaceted items cut down on how much stuff we need especially if you live in a tiny apartment where space is at a premium. Saving money is pretty good too. Today grab this wireless charging pad and digital LED Clock from CobaltX and save 68% on its original price.
I'm a big fan of wireless charging pads especially if you have a few people in your house. Back when we could have parties I always made sure I had mine out all around my apartment and that they were easy to find. Why? The number one question anyone asks when they come over, " Can I charge my phone?" This CobaltX one also means no questions about time either. It's built-in smart IC tech prevents phones from overcharging and puts juice back in it fast. It will fit perfectly on any desk, nightstand, or end table without claiming much real estate. Might as well grab two if you have very needy people in your life who never have a full charge.
If you've read a few of our pieces on SideDeal before and you like what you've seen they offer a $5 monthly fee to get free shipping on all of your orders no matter how many. Otherwise, it's a flat rate of $8.
---
Oh, the joys of owning a larger vehicle. Not only does it cost more for parking in just about every city I've ever been to, but the jump starters, too, come at a premium. On the bright side, they occasionally go on sale for 40% off, as is the case with the Gooloo jumper pictured here.
This 1500A jump starter—which can breathe new life into your SUV, pickup truck, tractor, and even yacht—normally costs $80. Compared to the $60-$70 price tag on a lot of the 800A models geared toward more compact cars (the 1500A Gooloo supports up to 8-liter gas and 6-liter diesel engines), that's a steep luxury tax for owners of bigger wheels.
Net yourself a high-end jump starter for the entry-level cost of $49 by clipping the coupon featured here and entering the promo code 5AS6L4JQ at checkout. You'll never have to worry about your truck or phone dying again, thanks to its built-in 15,000mAh power bank functionality.
This deal was originally published by Gabe Carey in March 2020 and updated by Quentyn Kennemer with new information on 7/13/2020.
---
Every toolbox needs a cordless drill, so if you don't already have one, consider this 20V Tacklife, which is yours for $45 with promo code AYMM8TSP. Normally $70, Tacklife includes all the dirll bits and accessores you should ever need. The drill charges to full in under one hour and offers the ultimate flexibility with adjustable torque and speeds across three different modes: screwing, drilling, and hammer drilling. The code expires July 17.
---
The benefits of a good night's sleep are well documented but for some, it can be daunting to relax enough to ease into a great slumber. Aromatherapy has been known to ease anxiety and depression but also improve your sleep. This pillow seems like the perfect marriage of all those. Take $141 off Bed and Brand's aromatherapy pillow today.
This pillow is infused with lavender and chamomile two of the top scents for relaxation, restful sleep, and literal good vibes. While the pillow looks weird with all these holes, they are there to allow optimal airflow and to make sure those soothing smells are actually radiating out. It's also made from memory foam which adds to sleepytime support. The pillow stays cooler than average ones because it's constructed with 50% of bamboo fabric, the most eco-friendly of all the fabrics out there. This is a great deal for anyone looking to give more holistic measures a try for a more restful night.
If you've read a few of our pieces on MorningSave before and you like what you've seen, they offer a $5 monthly fee to get free shipping on all of your orders no matter how many. Otherwise, it's a flat rate of $8.
---
Black Forest is known for quality gummy based animals made with real fruit juice and I've been a fan for years. If you've got a bit of sweet tooth this deal is for you. Today grab $5 off this massive five-pound bag of gummy worms.
This squirmy wormy bag of squishy organic critters are USDA certified organic candies. They are made with real fruit juice which is probably why everything in the Black Forest family is so dang delicious. Do five pounds of gummy worms sound ridiculous? Probably, but not if you have a few kids in your house or have a home filled with candy lovers. Split them up into appropriate serving sizes to ensure there isn't a sugar overload and just remember to brush your teeth after.
Free two-day shipping for Prime members.
Simple Pleasures Scented Hand Sanitizer (3-Pack) | $19 | MorningSave
Wash—and I cannot stress this enough—your hands. While the worst of COVID-19 may be behind us, it's only a matter of time before the second wave hits, assuming we don't take the appropriate cautionary measures to avoid continued spread amid the premature reopening of schools and businesses taking place across the country. Over at MorningSave, you can score a three-pack of Simple Pleasures scented hand sanitizer for just $19.
Given how many businesses are price gouging these antibacterial gels at the moment, you'll want to take advantage of a reasonable price while supplies last.
This deal was originally published by Gabe Carey on 6/10/2020 and updated with new information on 7/16/2020.
---
I Dew Care is one of my favorite companies is on sale at Amazon right now. I have three of their products on my nightstand as I write this. Everything I've tried from them has left me really happy including this Matcha Green Tea Face Wash that's currently 17% off.
This wash-off face treatment is wonderful if your skin is irritated or a little broken out. The aloe calms it down and evens out the redness. It also works well if you've got a bit of a sunburn. Both green tea and matcha have antioxidants that can infuse life back into your skin giving it the glow it deserves. All you do is leave it on for about ten minutes then gently wash it off. I like to use it on Monday and Friday as a treat to bookend my week. K-beauty is where it's at and this product falls in line with that. And you will get your money's worth because this tub will last you a while.
Free two-day shipping on this item for Prime members.
---
A lovely bag can be just the accessory to tie a look together, plus you probably need one in lieu of carrying everything or not being able to get anything in tiny lady pockets. These Commuter Crossbody bags from Marc Jacobs are all over 50% off this week at Nordstrom Rack. The perfect piece to evaluate an enchanting ensemble.
There are three colors depending on taste and they are at different values as well. The black bag is 51% and currently $110. This tan aka Smoked Almond option is discounted 56% and runs for $100. The pink color called Ballet is the same at $100. No matter which color you choose this is a great day bag for running errands and is about the width of a sheet of paper. The strap is adjustable and the exterior features leather construction. A classy presentation all around.
Nordstrom Rack indicates this deal will run for the remainder of the week. Free shipping on orders over $100.
---
You may have seen our neck gaiter accessory around each of our sister sites' dedicated store pages, but for a limited time only, we're discounting each one by 10% and donating a percentage of the sales to charities like The National Black Justice Coalition, The Okra Project, and The Trevor Project. Support your favorite sites—and keep your face covered—while giving back to a benevolent cause.
Whether you want to show off your appreciation for Kotaku's excellent games coverage or Jezebel's meticulous (and sometimes hilarious) reporting on issues important to women, now is the chance to do so for just $19. A portion of the proceeds will be donated to Trans Lifeline and The Okra Project, respectively. Each gaiter is washable and reusable and can also be used as a headband, bandana, wristband, neck warmer, and more.
Here's a full rundown of our branded face shields, along with the names of the charities involved.
---
Because of the COVID-19 pandemic, Ella Paradis is experiencing fulfillment delays for some products. If you have any issues, make sure to contact their customer service page for any help.
For a short time, you can grab a Satisfyer Pro 2 for a low $49 at Ella Paradis. They're having a summertime sale that takes off 60% of the original list price on their sex toys sitewide with the code "SUMMER" that should be applied automatically. The Satisfyer Pro 2 imitates oral sex and provides adequate clitoral pleasure to make you climax over and over again. I would grab one before they're gone!
---
The fine folks at Ilia Beauty want to give a little summer treat to their friends and family with 20% off their entire site. Starting today use the code ILIAFAM at check for your discount. This sale will run until July 17.
The code will also work on items already on sale, so you'll see up to 45% off some of the products in that section. This is a great time to try Ilia's True Skin Foundation which is not only a best seller but what the company is known for. Pretty much all their skin serums have been raved about by beauty gurus. I've heard great things about the lipsticks in the company's catalog too. Sales like this are an awesome opportunity to try a product or a company you've had on your list and you've got until Friday to maximize those savings.
Free shipping on orders over $50 or a flat $5 for anything under that.
---
It's the perfect time for some fun in the sun, and it's important you look great and are still cool while enjoying the great outdoors this summer. At JACHS NY, you can grab two short-sleeve button ups for $48 to flesh out your wardrobe if you use code 2SS at checkout.
These button ups range from solid colors and simple patterns to straight-up Hawaiian shirts. No matter what your style is, it's $48 for two, so stock up before your favorites sell out!
Hey! Umbrella Academy Season 2 will be on Netflix at the end of the month. Neat! That's still almost three weeks away, though, so what will you do in the meantime? ComiXology has the answer with a sale on the Umbrella Academy comics! Perfect timing, eh?
This sale includes three volumes that gather up Umbrella Academy's three major series, as well as the individual issues if you're just missing some of the stuff. For those new to the series, it's just $5-6 a volume, so for a grand total of $17 you can read the entire comic series while you wait for the next season. Not bad!
This sale lasts until July 27th, but you'll want to get started on those comics now, so pick them up sooner rather than later!
---
Oh what, you think you'd get through this weekend without me recommending some new to read? You thought wrong. Kodanasha's fantastic Ghost in the Shell series is up to 50% off right now, and it's time to fill your Kindle up with some good sci-fi action.
This sale includes the original Ghost in the Shell manga, as well as Stand Alone Complex and Global Neural Network. I'm not quite savvy enough on the series to really understand what each series is, but they are there and they're cheap! The best news of all, though, is that Scarlett Johannson is not in them.
Storage
Power

Audio
Home Theater

Computers & Accessories

PC Parts
Mobile Devices

Photography
Peripherals

PC
PlayStation 4

Xbox One

Nintendo
Toys & Board Games

Home Goods

Smart Home

Kitchen
Tools & Auto
Apparel

Beauty & Grooming
Camping & Outdoors
Fitness
Movies & TV
Books & Comics
Gift Cards
As a proud new owner of the base model 16″ MacBook Pro—which normally runs about $2,400—I've gotta say, I feel duped by this rare discount on Amazon that brings the price down to $2,100. If I'd saved $300 on my MacBook Pro just a few short weeks ago, I could have bought 300 cheeseburgers from the dollar menu at McDonald's. Or, if I was feeling responsible, I could have put it toward my car payment.
Ah, but alas I did not and so I'm sitting here advising you not to make the same mistake I did. If ever you were thinking of buying the 16″ MacBook Pro, now is the time to grab one. It's got a six-core i7-9750H processor, 16GB of fast 2,666MHz DDR4 RAM, 512GB of flash storage, and a 4GB AMD Radeon Pro graphics processor built-in. Call it mitochondria because it's a real powerhouse … for a Mac that is! Graced with force-canceling woofers, the six-speaker sound system is impressive as well.
Although I've personally run into constant pinwheeling in Chrome ever since I got the thing, that issue isn't unique to me or this MacBook specifically. My partner has the same problem on her brand-new 13″ MacBook Pro and I had it on my 2017 version of that laptop before it. Otherwise, it's been smooth sailing. Test it out for yourself, and remember Amazon has a 30-day return policy if it's not up to snuff. I, for one, blame Chrome.
This deal was originally published by Gabe Carey on 6/11/2020 and updated by Quentyn Kennemer with new information on 7/13/2020.
---
It's no secret I love Marshall. They have consistently made quality products across all of their lines. My favorite headphones, earbuds, and speaker are from them. This portable speaker falls in line with all the others and today Amazon has it for 33% off. That's $100 in savings.
It looks like both the black and grey color options are on sale. The Kilburn II pairs easy with your phone and will give you up to twenty hours of listening enjoyment off of a single charge. It's been my experience that these don't take overwhelmingly long to charge either. You can get two hours of playtime on just a twenty-minute charge. The range is decent and you should be able to still have a smooth connection even at thirty feet away. The sturdy strap lets you take it anywhere and will look sharp both inside and out.
Free one-day shipping on this item for Prime members.
---
With Aukey's 60W USB-C power bank, you don't have to stranded on Low Battery Island with no way to revive those ever-so-important gadgets. It has 26,800mAh capacity and 60W Power Delivery over USB-C, enough throughput to charge a MacBook Pro. Normally $80, it has received its first ever discount. It's just $56 when you use the exclusive promo code PYN3RRGG.
This deal was originally published by Quentyn Kennemer on 6/22/2020 and updated with new information on 7/13/2020.
---
Wired earbuds can be such a pain… well, most of the time. If you just want one bud in, then you gotta shove the other one down your shirt. Trying to walk? Hope your wire is long enough to get from wherever you store it to your earholes. Avoid all those annoyances with FIIL's wireless earbuds, on sale for just $50 on Amazon.
These noise-cancelling earbuds have bluetooth chips in both earbuds, which helps to guarantee a strong connection to your device. A welcome addition, as I've had plenty of bluetooth headsets that had connectivity issues. FIIL's earbuds provide 24 hours of music playing time and only take around 40 minutes to charge, as well. So make the jump from wired to wireless. It's only $50, so why not?
---
Team Ninja has another banger in Nioh 2, the souls-like action RPG that only knows PS4 as its home. If you've exhausted your backlog and looking for something new to play, you can pick the special edition up at Amazon right now for $36 off, or a final total of $44. The standard copy is also on sale for $31.
The special edition comes with a few extra niceties for the few extra dollars they're requiring, including a steelbook case, an art book, and the season pass that'll presumably put you in line for all the DLC that release down the road.
Here's how Heather Alexandra at Kotaku starts off in her long evaluative look at Nioh 2:
The Dark Souls formula is tried and true. It's been adapted into science fiction settings, placed into 2D, and refined time and time again. 2017's Nioh is arguably the most successful spin on the genre, adding flashy combat and the turbulent politics of medieval Japan. Nioh 2 is an improvement on every front. There's no other way of saying it: I've never played a game where fighting feels as good as this.
Sold? Buy.
This deal was originally published by Quentyn Kennemer on 4/23/2020 and updated with new information on 7/13/2020.
---
If you've tried to play the Nintendo Switch with the built-in stand, you may know it's a bit… flimsy. The stand is thin and uncentered, which makes it really easy to fall over. I'm not exactly a fan of my expensive gaming devices falling over! If you share my troubles and worries, you can grab AmazonBasics' Switch Playstand, which is on sale for a low $7 right now.
The playstand will hold your Switch snugly, and even offers a few different angles for the best viewing of the screen. It even allows you to plug in the charging port and charge the device while you're playing! If you think you might have any use for this bad boy, make sure to buy one before the price goes back up. Who doesn't love saving a few bucks, after all? That's why you're here!
---
Video games. I love them, but how on EARTH do I pronounce that name?! What does it even mean!? I guess it doesn't matter, as Under Night In-Birth is a kickass fighting game series. Now, you can get into the latest (not Late[st], which, I shit you not, is one of the versions of the game) iteration of the super anime fighting series for just $39.
It's not just a normal version of the game either, it's the collector's edition, which comes with an art book, soundtrack, and keychain of one of the characters in [Cl-R]. Not a bad deal at all! And with EVO Online canceled, you'll have plenty of time to play and train up for the next tournament, if you so choose.
---
As it often does for hot new games, Amazon is taking $10 off pre-orders for Cyberpunk 2077, the ambitious open-world game by CD Projekt Red, makers of the critically acclaimed The Witcher 3: Wild Hunt. Your total is $50 with the deal, and that goes whether you buy on PlayStation 4, Xbox One, or PC.
Unlike Geralt of the ancient (and totally fictitious) land of Rivia, Cyberpunk takes us into a not-so-distant future where guys good and bad are yoked up with cybernetic enhancements. Life is generally fine until it's discovered there's a prototypical component that grants immortality to whoever has it installed, and, of course, all hell breaks loose to secure it.
Cyberpunk 2077 was originally set to be out this Spring and was once delayed until September, but it has since suffered another delay to November 19, 2020. Pre-order now, and Amazon will offer you the lowest price if it drops again before release.
This deal was originally published by Quentyn Kennemer on 3/27/2020 and updated with new information on 7/2/2020.
---
You know what might be a fun social distancing party activity? Karaoke (with masks on, of course)! Singing at the top of your lungs while belting out Don't Call Me Maybe or whatever you pick can be very cathartic! Now you can grab an ultra karaoke machine for $160 at Daily Steals—just make sure to use code KJAUDIO10 at checkout for the maximum discount.
Did I just age the hell out of myself with that Carly Rae Jepsen reference? Probably! Anyway, this karaoke machine not only lets you… well, sing, you can apply voice effects and have a little light show going on too! It's a pretty neat machine, so if you're in the market, grab one before it sells out!
---
Do you need a new keyboard, but you don't have a bunch of money to spend on some of the big names? At Daily Steals, you can get the Logitech G610 mechanical keyboard for just $73, if you use the code KJORION at check out!
That's a great price for a well known brand of keyboards! This item is refurbished, but that doesn't have to be a bad thing:
So kill that refurbaphobia and grab yourself a nice like-new keyboard before they sell out!